Sunday Healthy Illuminating Natural Energy
At Home Guided MindBody 5 Day Detox Fast 
Sign up now and do the SHINE detox fast in the week of your choice:
new dates will be released soon
To get your energy back, initiate weight loss naturally and refind yourself leaving you feeling and looking radiant from the inside out.
You'll be supported to complete 5 days of fasting from the comfort of your own home with:
– personal online coaching,
– nourished fasting recipes
– MindBody conscious activities
Book your intake call if you would like to know more about this 5 – day reset and the pricing options.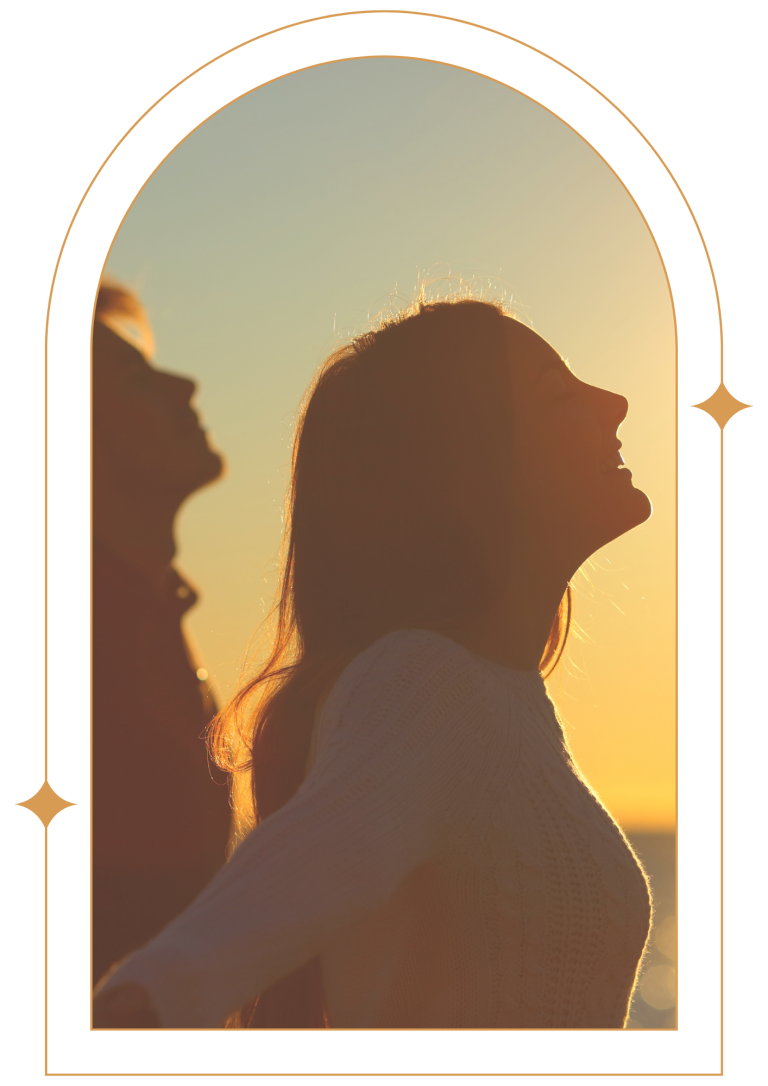 What are signs you could benefit from the SHINE fast?
If you have one or more of the following issues:
Skin problems: rashes, itchiness, acne, poor complexion, premature ageing, etc.

Weight loss resistance
Brain fog 
Chronic fatigue
Constipation, Bloating or Feeling full
Swollen lymph nodes,  inability to sweat
Anxiety, mood swings or depressive feelings 
If you're waking up often in the middle of the night
If you are, or have been, under stress
then those could be signs your body is trying to tell you that your detoxification processes are not going as smoothly as they should.
By taking part in the SHINE detox fast, you can offer yourself a reset through the consumption of nutrient-dense foods, MindBody activities and personal coaching. This combination provides your body and detox organs the compounds necessary to function optimally with the mindset to go with it.
You're going to feel so much better!

After our 30 minute intake call, you'll receive:
Guidebook with information and tips
Straightforward MindBody practices
Easy to follow recipes
Personal online coaching 
And you're set to hold a retreat from your own home.
The advantages stretch further than just these 5 days, you will have the knowledge and means to continue supporting your body and mind, this is just the kick-start to longevity.
Something I always say, which really applies to the SHINE detox fast: Your body and mind are a combined system, so one beneficial thing you do to take care of yourself can cascade into a whole array of advantages.
It's your time to shine  
First of all, after signing up, you'll receive a proposition for a free intake call with me, no strings attached. Then we'll schedule the week in which you would like to take part, and your 3 coaching calls. You'll be sent a payment link and the guidebook and timetables.
Your guidebook holds all the information and tips on how to prepare, what to expect and what's next. You will get a basic understanding of your body's detoxification processes and how to support yourself during this 5 day at home retreat.
The nutrition timetable offers the timing of your meals and easy to prepare recipes for the smoothies, soups and vegetables. They are the nourished detox fast itself, which triggers your innate cell clean up and rejuvenation processes. All you need is a blender!
The MindBody timetable offers a large variety of MindBody practices simultaneously to the nutrition timetable, which will encourage relaxation, improve coping skills, reduce tension, help you shift limitations and even boost immune function.
That is not all, you will be guided before you start when you have your intake call, through a personal coaching call at the beginning and towards the end of your SHINE detox, and by a follow-up coaching call afterwards to guarantee you'll have the best possible outcome.

The sooner you have your intake call, the sooner you can start
to prepare a detox retreat from your own home
Take part in the SHINE detox fast in the week of your choice:
new dates will be released soon
The real deal is coming soon!
The SHINE online detox fast has been tested.
That's great, because it has all the:
Delicious and healthy recipes to prepare in advance and during the detox fast
Vast variety of MindBody activities
Comprehensive guidebook to inform and support you
3 coaching calls to support and align your actions with your intentions
What is there to come soon:
Some tweaks will be done, adapted to your needs – very exciting!
"I've done the 5-day detox programme and I'm satisfied with the experience and the results. Broes provides coaching that makes you feel really well looked after and allows you to tailor the menus and the various activities and exercises that are part of the programme. In the end, I feel really energetic up after 5 days, more efficient in my sporting activity (trail running in my case) and I've even lost some weight (which wasn't really my main objective, but I'm very happy!)."
Through fasting – supported by mental and physical nourishment – your body will get rid of the cells that are damaged and recycle them to create new functioning ones.
This self-healing process is called autophagy and helps remove toxins and waste products from cells, promoting overall detoxification.
It is one of the hallmarks of ageing and key to longevity.
SHINE detox fast benefits
Sunday Style Self-care
Healthy Mind & Body
Illuminating Skin
Natural Weight Loss
Energy Increase
Sunday Style Self-care
What benefits can you expect from the SHINE detox reset?
First of all, Sunday-style Self-care! You'll practise self care by taking small actions that can meet all your basic human needs, in the amount you need it.
For example, did you know there are psychological effects to quietly watching the sunset? It's an opportunity to turn to a beautiful natural sight to embrace the goodness in life to give you hope for the new day tomorrow. The red light of the sunset guides your circadian rhythm and stimulates the sleep hormone melatonin.
Healthy Mind & Body
Illuminating Skin
Natural Weight Loss
Energy Increase
for your 30 minute intake call to start your SHINE at home guided MindBody detox fast.
Looking forward to talk to you soon,
Broes
 IT'S YOUR TIME TO SHINE